ARIME IN YOUR AREA
We regularly arrange meeting days in numerous European cities.
Coronavirus : Suspension des entretiens dans les Pays Européens: Bulgarie, Croatie, Italie, Grèce, Portugal et Roumanie et plus suivant les demandes personnelles.

Prochainement Athènes en Grèce

Depuis la France : GSM 06 77 54 66 25 ou 06 58 54 92 92 (8h00-20h00)
Tél.03 87 02 54 46 (8h00-18h00)
Hors de France: Ajouter 00 33 et supprimer le 0
Rappel gratuit dans toute l'Europe.
sophie.leroy @arime.fr daniel.duval@arime.fr (By appointment only).
Make an appointment.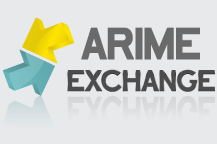 L'ARIME a mis en place une plateforme web permettant aux recruteurs et aux candidats de se rencontrer de façon autonome au travers d'un système d'annonce.


We handle all the formalities for you at no charge.
Selection, guidance, presentation, obligatory registration with the Conseil de l'Ordre des Médecins (French Medical Council).
Air/rail transport and accommodation when visiting France.
Relocation allowance for moving home.
Complementary French language training in Paris.
Negotiation of the best employment and salary conditions.
Advice and assistance after you move in.
Learn more...

New ARIME division :
In response to growing demand ARIME now offers a new service aimed at recruiting numerous professionals from the paramedical sector (physiotherapy masseurs, midwives, nurses, X-ray technicians, etc.)
Would you like to apply? Go to our page Practitioners to share your skills with us.
Learn more...